Our Community Commitment
We create an inclusive culture of learning where we challenge children's thinking. This way they can achieve to the best of their abilities and become lifelong learners.
We empower our children to join in locally, globally and to contribute to our world's sustainable future.
This works best when staff, parents/carers and children understand their part and work together towards the same goals.
There are six areas we focus on:
High aspirations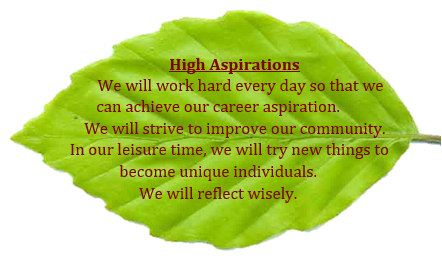 We will:
do our best
help others
try new things at school and at home
think things over and learn
Quality education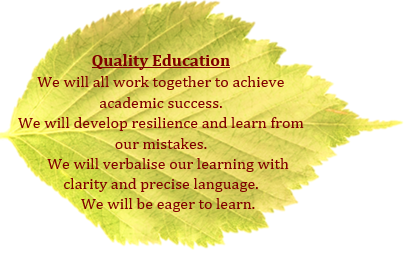 We will:
all work together to do well in school
bounce back and learn from our mistakes
speak and write clearly
be eager to learn
Nurturing everyone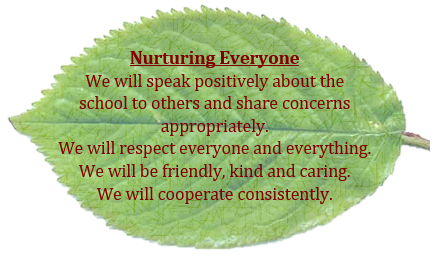 We will:
share good school feedback with others and our concerns with the school
respect everyone and everything
be friendly, kind and caring
work together
Pride in all we do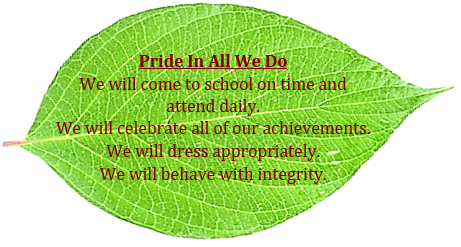 We will:
come to school every day and be on time
celebrate all our achievements
wear the correct school uniform
be honest
Bringing home and school together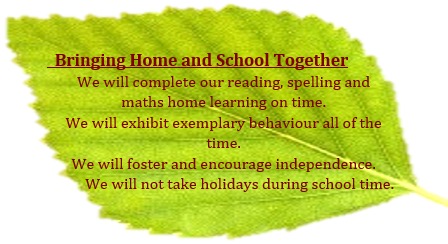 We will:
do all our reading, spelling and maths home learning
behave well
encourage our children to work on their own
not take holidays during school time.