Online safety is an important aspect of keeping our pupils safe. We take broad measures to safeguard our children from potential dangers and unsuitable material.
Safety in the digital world is key to the Computing curriculum. We teach digital safety to all year groups. We also hold regular whole school online safety events to help our pupils keep safe online.
We train our staff and keep our policies and acceptable use agreements up to date. We also encourage parents to speak to their children about keeping safe and how to behave online. It's essential to be realistic. Banning the internet will not work and it often makes a child less likely to report a problem. This means that education around safe use is essential.
If you have any concerns about Online Safety speak to us. Contact our Computing Coordinator Miss Smith via office@sandown.school or 01424 436983. She will be pleased to help.
S.O.S- Sandown Online Safety
Sandown's Online Safety task group met 6 times this year. To our sessions we invited:
parents
governors
pupils
teachers
our Local Engagement Officer PC Eastes
Each session had a focus. We included current local issues such as County Lines and Bluetoothing.
Google Assembly
For a special assembly Google visited Sandown. It was for KS2 pupils, parents and governors about Staying Safe Online. The children learnt the importance of ensuring they have a strong secure password. They learned not to share personal information online and what to do if they suspect there is a problem.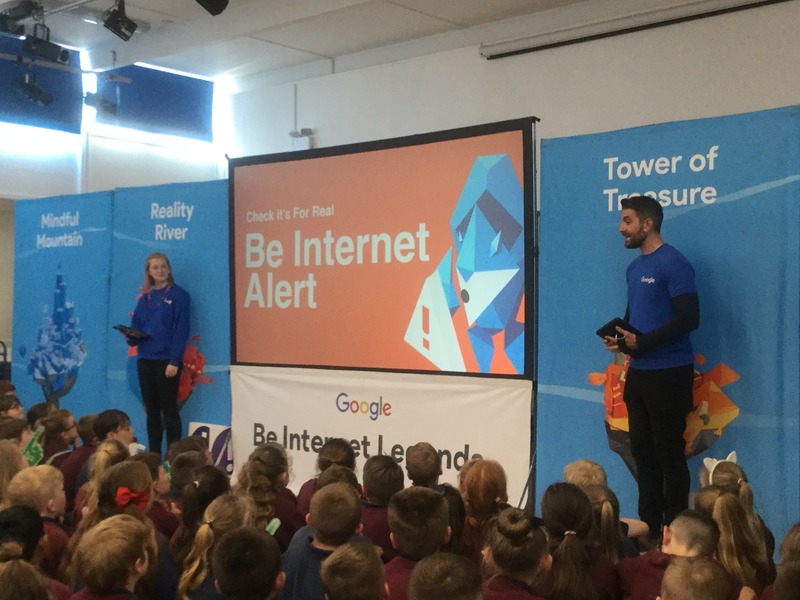 Advice for children and parents
Thinkuknow has advice about staying safe online
Advice for parents
Our policy and Acceptable Use Agreements (AUA)